Published on
02 / 06 / 2022
AJUMOSE EKO 2022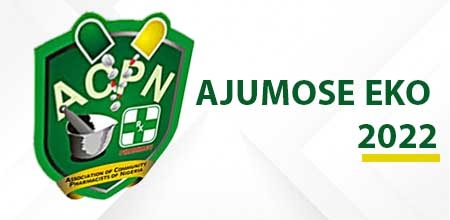 Thank you for taking out time to visit this registration portal.
On behalf of the National Executives Committee, I welcome you! By the 3rd of September, 2022, the current National Executives will be one year in office and expectedly our annual National Scientific Conference should come up close to that date; however, there is a need to recalibrate the calendar of our dear Association, the pressure of the Covid 19 pandemic has ceased and there are numerous advantages in having the Conference in the usual June/July window. This has informed our decision to have the Conference from the 25th to 29th of July, 2022.
The theme of the Conference is, "Never Waste a Crisis: Community Pharmacists learning for future Preparedness". This theme has been carefully chosen to reflect on the covid 19 pandemic, the devastation and disruption it has caused, and the need for Pharmacists to be adequately equipped, adequately engaged by the political authorities and adequately prepared for future emergencies.


This Conference has been tagged Ajumose Eko 2022, the tag is indicative of the need to forge a common front, the need for unity as we tackle the various challenges confronting the healthcare delivery system in our dear country. The Conference is billed to hold at the iconic Festival Hotel in Lagos and the Conference Planning Committee is going above and beyond to give delegates a befitting Conference.
I am extending this special and personal invitation to you, my highly esteemed colleagues to attend this Conference as it promises to be great. Your plan to attend starts with your registration as a delegate, please follow the simple and seamless process on this website to register.


I will see you in July at that great conference of Community Pharmacists.


Thank you